Fruit juice beverages have multiple types
Fruit juice (syrup) and fruit juice beverages (products) are processed products, which use fresh or frozen fruit as raw materials. Fruit juice (syrup) and fruit juice beverages (products) can also be subdivided into fruit juice, fruit pulp, concentrated fruit pulp, pulp beverage, fruit juice beverage, fruit pellet juice, fruit drink concentrates, fruit drink and etc 8 types. These fruit juice (syrup) and fruit juice beverages (products) adopt mostly beating process, the edible part of fruit or fruit is made into unleavened but fermentable slurry, or adding the amount of natural water that is lost when concentrated to the concentrated puree, making juice products with the color, flavor and soluble solids content of the fruit flesh. Fruit juice beverage is a drink which is squeezed by fresh fruits.

A variety of fruit juices contain different vitamins and other nutrients, so which are regard as healthful drinks. But fruit fiber deficiency and too much sugar are sometimes considered disadvantages. A variety of common fruit juices have apple juice, grapefruit juice, exotic fruit juice, mango juice, pineapple juice, watermelon juice, grape juice, cranberry juice, orange juice, coconut juice, lemon juice, cantaloupe juice, strawberry juice, papaya juice.
Fresh juice
Fresh juice has the highest nutritional value in fruit juice, which is fresh and also not lost nutrients in the process of extracting. No added substance and less sugar content, you can choose the fruit suitable for your child, such as oranges, lemons, huyou, kiwis, mangoes and etc. These fruits are rich in vitamins and can enhance immune function, which are suitable for children of all ages. Fresh juice is easy to be contaminated in the process of juice extraction. There is no preservative, and it is not easy to store. Drink as you drink!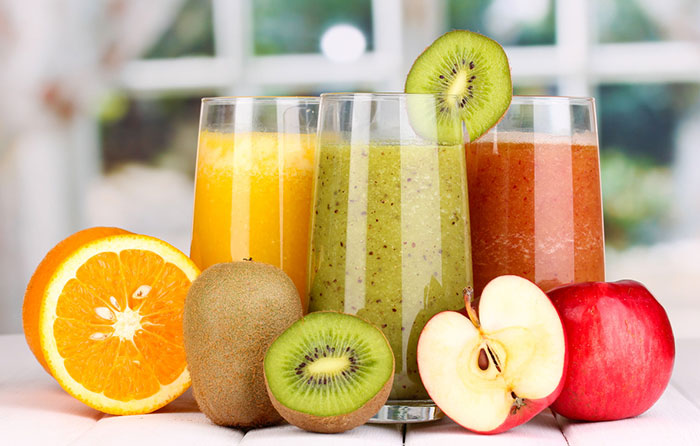 Single juice
Single fruit juice is the most common fruit juice, and its material comes from one kind of fruit. These drinks mostly retain the unique quality and fragrance of fruits, especially, you can choose unusual fruit. For example, tropical fruits like passion fruit, black currant, cranberry, blueberry, raspberry, blackberry and other red fruits. Because there are many kinds of fruit juices, the ingredients are different. When buying or drinking, you need to remember to read the label to understand the ingredients of the juice, such as the type of fruit, the content of fruit, the content of sugar and etc.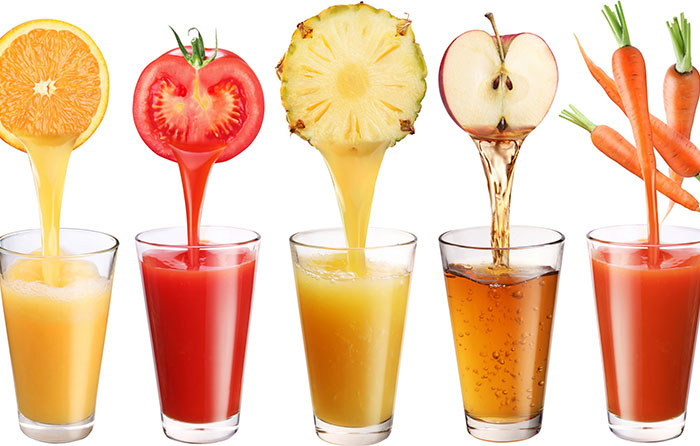 Mixed fruit juices
Mixed fruit juices are a combination of two or more fruit juices, which not only provide a variety of nutrients, but also make up for the lack of taste in certain fruits. For example, although the grapefruit juice is rich in nutrition, it contains a lot of sugar, acid, milk, protein, amino acids, vitamins, inorganic salts and other nutrients, most people do not adapt to its acid and bitter taste. It's much better if you mix with other fruit juices.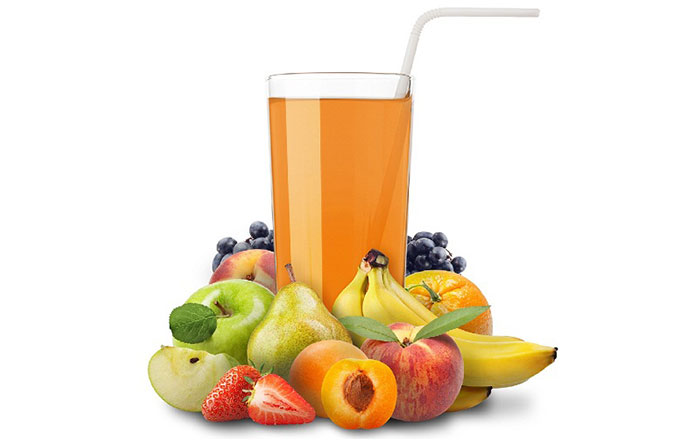 Fruit and vegetable beverage
Fruit and vegetable juice is a beverage made from fresh or chilled fruits or vegetables. Fruits and vegetables contain vitamin B, vitamin E, vitamin C, carotene, as well as calcium, magnesium, potassium and other inorganic salts, these ingredients play an important role in the maintenance of human health, so they are more and more sought after by consumers.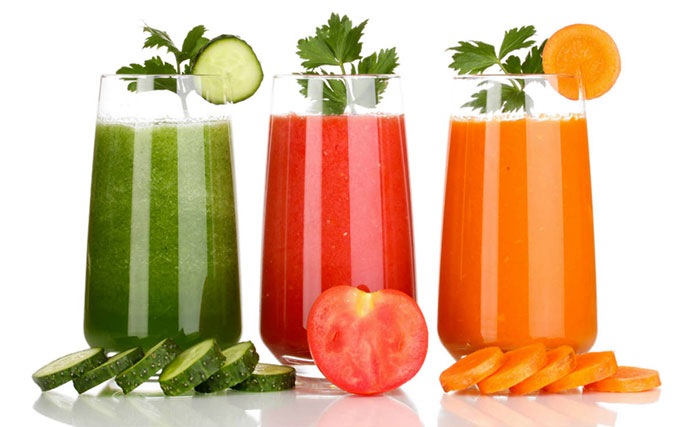 Milk juice
Orange, strawberry, apple, blueberry and other flavors of milk juice are already on the market. Characteristic of this kind of drink is that adding some fermented milk, whey, fresh milk, or reduced milk into the juice. Some also add essential vitamins, dietary fiber, active calcium and other nutrients. The beverage tastes more smooth and has more nutritious.