Tubular Fruit Preheater Application
Tubular fruit preheater is used to inactivating enzymes, softening tissue and pasteurization. It's an important link of the final production of affecting organization form, color and viscosity. Such as crushed apple and pre-boiling of tomatoes.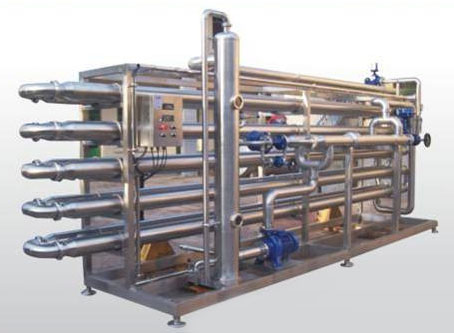 How the tubular fruit preheater works
The heat exchange tube is composed of built-in pipes in the outer pipe, and the steam is mixed from the cylinder to the steam pipeline, through the steam filter, pressure-reducing valve, and steam regulating valve, and then mixed with the pumping water in the mixing tank. When the temperature rises, the material flows in the inner pipe, and the hot water flows in the opposite direction in the outer pipe, so as to achieve the heat exchange effect. Finally, the water is returned to the mixing tank to be reused to save energy.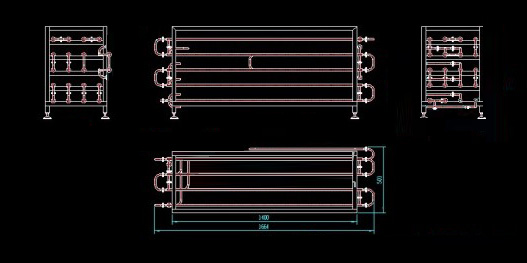 Tubular Fruit Preheater Features
The structure of calandria is simple.
Outlet temperature ranges from 55-95 degrees Celsius, and can adjusted according to the specific process requirement.
The heating medium is steam or superheated water on the basis of material characteristics or processing techniques requirement.
The part in touch with raw material is of qualified stainless steel SUS304.
Compared to the other model, the tubular fruit preheater has the following characteristics:
The temperature difference between the product and the heating medium is small, so the heating is gentle; The heating tubular adopts tube in tube type and the surface of the tube is mirror polished to reduce the deposition on the surface which will lengthen the working life of the machine.
It is of a high degree automatic, and can automatically control the CIP cleaning, self-sterilizing, and the whole procedure steps; All the procedures are recorded and controllable.
It is of precise and reliable sterilizing temperature control; All the affecting factors such as steam pressure, steam flow rate, and product flow rate are all controllable.
The inside of the tube adopts an advanced polishing process, all tubes can perform a full cleaning, and self-sterilizing ensures the system is in an aseptic state.
The machine is highly active and safe.
Compared to other preheaters, tubular fruit preheaters have the following features:
High thermal efficiency: 90% of the heat after heating can be recycled.
Steam, hot water, and material flow pressure have a fully automatic protection and alarm system.
The heating tube is wavy. Both the material and the heater are in the flow stage.
Tubular Fruit Preheater Technical Parameters
| Model | STPH-5 | STPH-10 | STPH-20 | STPH-30 |
| --- | --- | --- | --- | --- |
| Production Capacity(T/H) | 5 | 10 | 20 | 30 |
| Power(kw) | 1.5 | 2.2 | 5.5 | 7.5 |
| Expenditure of Steam(kg/h) | 550 | 900 | 2100 | 3900 |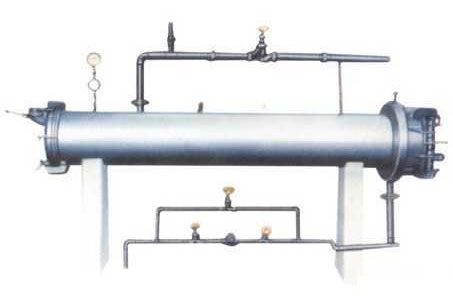 Contact Us
To discuss your project needs
Get a price quotation
Send us a message, and we will reply within 24 hours!