AGICO professional milk processing plant can complete the whole process to produce milk and other diary products. The milk processing lines are made of 304 stainless steel, with the pipe sleeve, washers and sealers made of food-grade rubber. All pipe fittings meet the requirements of HPSP and conform to the food safety standard. The entire pasteurized milk processing line includes a milk collection system, a weighing system, a milk cooling system, a milk storage system, a milk filtration and clarification system, a milk pasteurization system and a pasteurized milk filling system.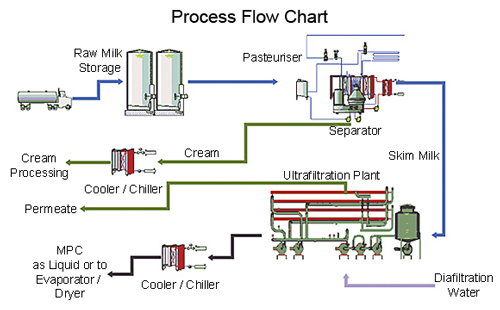 Raw milk purification
Filtration and centrifugal purification are 2 main way to purify raw milk. The milk processing equipment applied in this step are milk filter and milk centrifugal clarifier. Currently, most large and middle scale mill plants adopts automatic slag extractor and milk clarifier.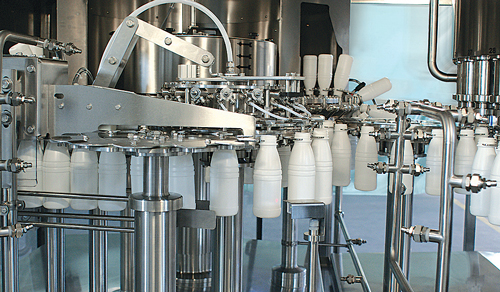 Homogenization
Homogenization is a process to prevent fat globules from floating, improve the flavor of pasteurized milk, meanwhile promote the digestion and absorption of milk fat and protein. The most common milk processing equipment for homogenization is milk homogenizer, which can be divided into high-pressure, centrifugal and Ultrasonic types. And high-pressure homogenizer is the most widely used type.


Pasteurization
There are 3 main process technology to realize milk pasteurization. LTLT pasteurization are carried out at 62-65℃, where the milk is kept for 30mins. Milk processing equipment for LTLT pasteurization contains plate heat exchanger for heating and cooling, and hot and cold cylinder for sterilization. HTST method are undertaken at the temperature of 72-75℃ for 15s. UHT requires the temperature up to 130-150℃ for 0.5s to 15s, which is realized by plate pasteurization equipment.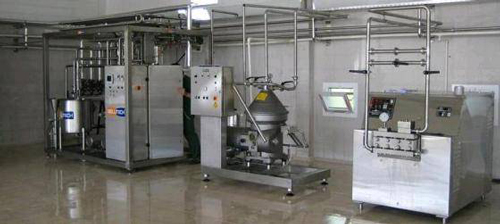 Cooling
Pasteurized milk must be cooled to under 4℃ at once. The cooling equipment are varied according to different pasteurization method. Plate heat exchanger is convenient for LTLT pasteurized milk. For HTST pasteurized milk, it can transfer heat to the incoming raw milk through heat exchange plate. Then it is cooled to under 4℃ by ice water in the cooling device and packed into plastic bag or paper container. Also, pasteurized milk can be cooled to room temperature and packed into glass bottles.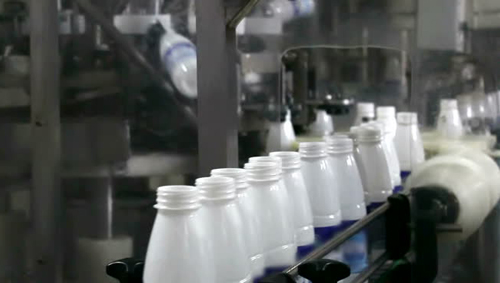 Performance features of AGICO milk processing plant
The milk processing line is driven by cycle power, equipped with single centrifugal pump meeting the hygiene standard for heat exchange. It is not blades mechanical agitation.
The milk processing plant adopts steam as heating method, which customers can choose suitable device as per needs.
The tank body, cover, electric control cabinet are made of SUS 304 stainless steel, with the plate thickness of 3mm.
There are 3 types of timing system to facilitate operation: you can set definite working time for milk pasteurizer and centrifugal pump, or set interval time during their operation.
The pasteurization process is carried out under whole sealing condition,equipped with normal pressure cartridge filter.
The milk processing plant adopts compounded bags as filling means. The filling machine is powered directly by electricity, making it unnecessary for additional air compressor.
The electric control systems are provided by Schneider, and parts of our electric relays are from Omron.
The thermoregulator is RB10 type, and time controller is 2Z type.
To match the overall structure of milk processing plant, the transmission pipelines are composed by Φ25 stainless steel tube, whose thickness is 1.5 mm.
The milk processing equipment takes up 40 m2 in ground area and 3.5m in height. The total power for milk processing plant is 39.0kw.
The cooling water, compressed air, electric power for milk processing plant need to be prepared by factory. Besides, the cable connecting cabinets and drain line for waste water need customers to prepare.
Our company has built long-term cooperation with research institutes, and is able to provide one-package service from customizing project, production line design, equipment installation, and operation instruction. You can choose the whole milk processing plant or specific milk processing equipment according to your needs. Meanwhile, we are able to provide customized solution based on your requirement.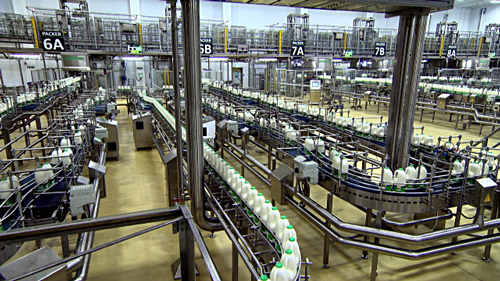 End products: