Ultrafiltration System Application
Ultrafiltration system has been designed for use with food and fruit juices processing technology. And mainly used for filtering juices such as apple, pear, berry, tomato, pineapple and stone fruit juices, as well as fruit wine; debitterizing and clarification of orange juice; clarification and concentration of vegetable extract juice, concentration of tea beverage, etc.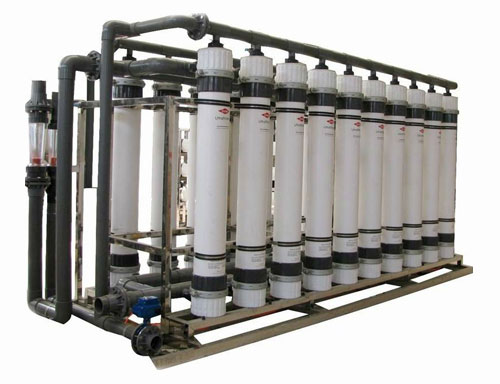 Ultrafiltration System principle
Ultrafiltration is a pressurized membrane separation technology, namely under certain pressure, make a small molecule solute and solvent through a certain aperture of a special film, and make the macromolecular solute can't through, stay in the film, which results the macromolecular material part of the purification.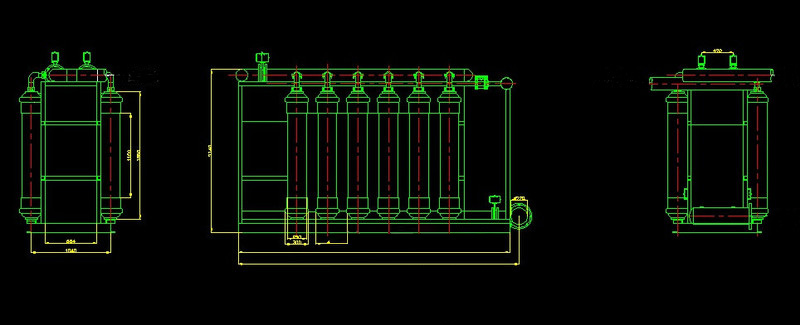 Ultrafiltration System Construction
Ultrafiltration system consist of tubular ultrafiltration modules, circulation pumps, boost pumps, automatic control system, CIP cleaning system, feeding system, stainless steel cooling equipment, Precision filtering device, racks and other accessories.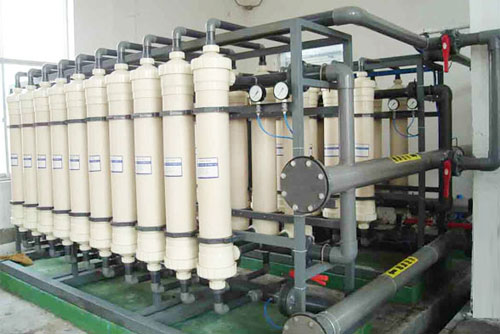 Ultrafiltration System Features
Feed is fruit or vegetable juices that after pre-filter (such as disc centrifuge), and the content of solid material can not too high.
System recovery rate is high, the products are of good quality, which can realize high efficient separation and purification of the material and multiple enrichment.
System, low energy consumption, short production cycle, compared with the traditional process equipment, equipment operation cost is low, can effectively reduce the production cost, improve enterprise economic benefits
Material systems used in health level tube valve, the clean health, satisfy the requirement of GMP and FDA production specification.
Ultrafiltration membrane is of excellent quality and reliable rejection of microorganisms and viruses.
The system has advanced process design, a high degree of integration, a compact structure, less floor space, simple operation and maintenance, and low labor intensity of workers.
The control system can be personalized according to the specific requirements of users, combined with advanced control software, on-site online centralized monitoring of important process operation parameters, avoid manual misoperation, and multi-directional to ensure long-term stable operation of the system.
Precautions for Installation and Use of The Ultrafiltration
The equipment is installed indoors, in order to prevent resin frost damage and parts rust, electrical short circuit, the ambient temperature should be above zero, and there is no steam, relatively dry and clean.
After the equipment is in place, all the fixing bolts should be tightened again, and the switchboard shell should be grounded. The upper and lower bolts of the wrench fixing block on the rotary valve cannot be loosened, and the exchange column cannot be hit.
Do not adjust the time relay when working, and cut off the power supply when repairing and scrubbing equipment. And to prevent the motor, switchboard, and limit switch from entering the water.
During operation, water supply and power supply are provided at the same time, and when the operation is stopped, water and electricity are also turned off.
Keep the equipment clean frequently, and be careful not to touch the pulley when it is running to avoid accidents.
Ultrafiltration system should be sterilized regularly, ultrafiltration membrane can block bacteria, but can not sterilize, no matter how good the barrier rate of ultrafiltration membrane can not be kept clean for a long time without bacteria.
Because each ultrafiltration part is added with a protective solution before leaving the factory, the protective solution of the part must be thoroughly cleaned before use.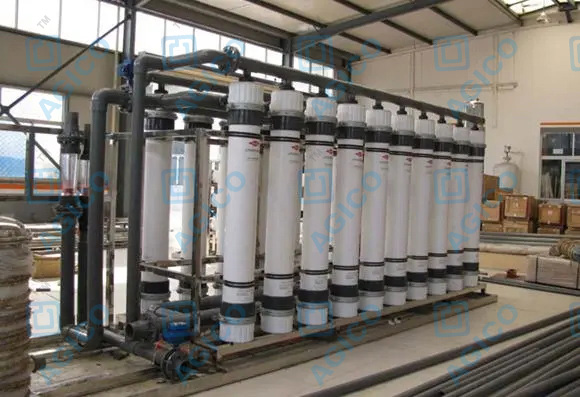 Advantages of AGICO
Production:
Leading technology and precision machinery provide reliable guarantees for product quality, and can be designed, developed, and manufactured according to customer requirements.
Quality:
The quality assurance of finished products is strict, the main spare parts need to be sampled, the products are hygienic and safe, and excellence is maintained to ensure the interests of users.
Scientific research:
With strong scientific research and technical force, advanced scientific research equipment, and innovative and realistic scientific research workers, we strive for the best integration of production and technology in all aspects of scientific research.
Marketing:
We take "everything to meet customer needs" as the guiding strategy of marketing, based on excellent leading quality assurance, warm and thoughtful, safe and fast service as the way of communication, and seek common development with customers.
Service:
We always adhere to optimizing the company's technical service quality and environment, and provide customers with complete pre-sales and after-sales services.
Packing and Delivery