Introduction of Grape Destemmer Crusher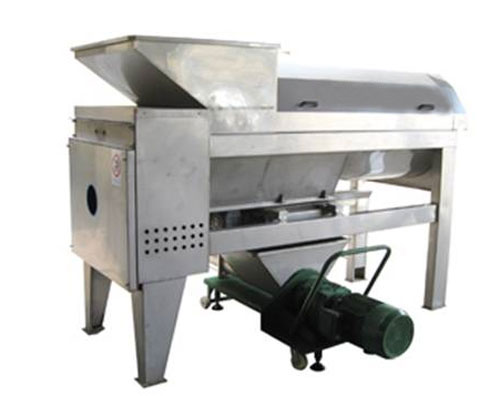 Grape destemmer crusher is a special equipment to deal with fresh grape. It is used to separate the grape from the stems and then to process the grape in order to get the juice which can be processed into wine. What's more, It can carry out the process of separate peduncle, destem, crush and pulp conveying. It is mainly used as a preliminary processing equipment of small and medium-sized wineries. Generally, grape destemmer crusher composed of three different functional parts, namely the reception hopper, the rollers and the destemming area. Our company supplies grape destemmer crusher according to your requirement.
Working Principle of the Grape Destemmer Crusher
The destemming part is the main part of the machine, which is composed of a destemming shaft and destemming rotary screen. Destemming blades are mounted on the destemming shaft in a spiral pattern. The machine is equipped with three spiral blades on the stem shaft, and the arrangement order, spiral elevation angle, and separation distance on the shaft of the blade can be adjusted to meet the requirements of different grape varieties. The destemming rotary sieve of the grape destemming machine is made of punched stainless steel plate, and its function is to separate the fruit stems. Under the thrust of the destemming blades, the fruit stems are discharged out of the machine along the inner wall of the rotary sieve; the fruit particles fall into the crushing device through the round holes on the wall of the sieve cylinder.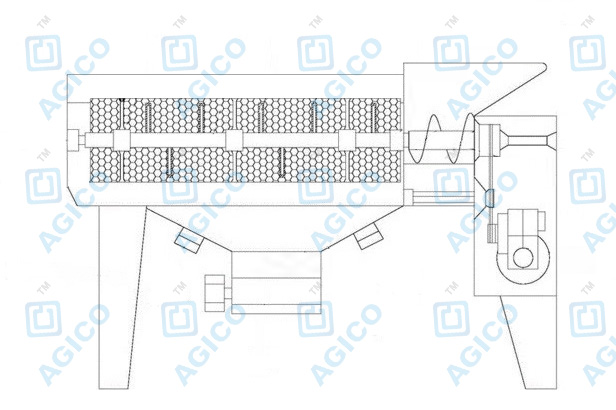 Features of the Grape Destemmer Crusher
First destemmed and then crushed, a single screw pump conveys fruit pulp.
Equipped with a step-less speed control feeding screw, can realize quantitative feeding.
The destemming device can adjust the speed according to different grape varieties, which has strong adaptability to grape varieties.
The crushing roller is made of non-toxic high-elastic rubber, which will not damage the grape core.
The whole machine is made of high-quality stainless steel material.
The aperture of the rotary sieve is determined according to the size of the grapes, and the size of the grapes should be provided when ordering.
Parameter of Grape Crusher Destemmer
| Model | Capacity(t/h) | Diameter(mm) | Clearance between roll(mm) | Power(kw) | Weight(kg) | Size(mm) |
| --- | --- | --- | --- | --- | --- | --- |
| J CP-5 | 5-6 | 20-35 | 3-15 | 5.25 | 578 | 1816*710*1352 |
| J CP-10 | 7-10 | 20-35 | 3-15 | 8.8 | 765 | 2240*864*1574 |
| J CP-20 | 15-20 | 20-35 | 3-15 | 12.6 | 935 | 2590*910*1620 |
| J CP-30 | 25-30 | 20-35 | 3-15 | 22 | 1025 | 3100*1040*1780 |
AGICO, as always, regards strong technical strength, high-quality products, and perfect and thoughtful technical services as the criterion for unremitting progress. With high-quality, cohesive staff, exquisite manufacturing technology, and complete processing and testing equipment, we can produce mechanical equipment that satisfies customers.