Case Packer Introduction
The machine can arrange the products according to the requirement of the package. It places products into the cases with certain arrange pattern and fix quantity, then close and seal the open parts. Combined with the packing assembly line, easy move, computerized, easy operation and stability, so it widely application for packing bottle, carton, bags, etc.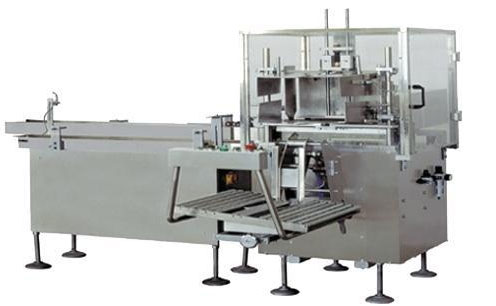 Case Packer Features
Automatically put bottles in order according to carton filling requirements.
Excellent design and compact structure can improve the packing speed.
PLC control, touch screen operation, speed adjustable according to production schedule.
It has wide application; it is suit for case packing of various jars, cans and bottles.
It is easy to move and uses combined with the packing assemble line especially.
Case Packer Process
Automatic weight sorting or packing →Exploration →Convergence in shaping line payment automatically out of the box machine →Vibration automatic packing machine automatic sealing machine flatten →Automatic strapping temporary segment.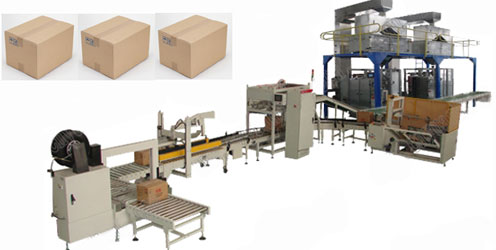 The Case Packing System
The case packing system is made from three parts: case erecting machine; case filling and sealing machine. The case erecting machine opens and bottom seals a regular slotted case or tray, the case filling machine picks and places the products into the erected box or tray, the case sealing machine takes control of the minor and major flaps of the box and then shuts and seals the box prior to discharging it downstream.