With people's increasing demand on low sugar, and the prosperity of bottled water and energy drink market, traditional drink market is under impact. As for the juice market, the sales decrease by 7.5% in 2017, and the sales volume decrease by 12%. But in the weak market condition, some categories of fruit juice growth against the trend. In this blog, we will analyze the 3 promising fruit juice categories.
Lemonade and coconut water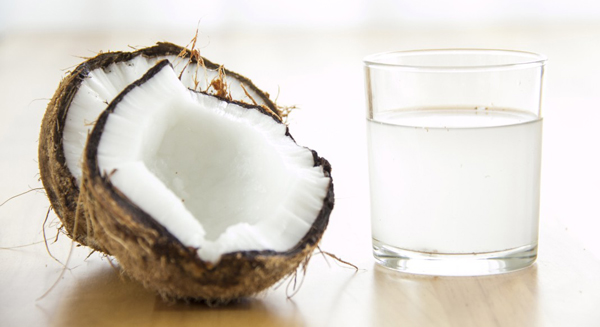 According to the statistics of Chicago market consulting IRI, until Oct. 2017, the sales of frozen orange juice declines by 4.5% in various channels including supermarket, big buyers, petrol station, convenience store, exclusive agency, and retail chain store. As revealed by Euromonitor in Feb. 2017, the consumption of fruit juice declines due to people's worry on the high sugar content.
Gary Hemphill, the R&D director of New York beverage marketing company, explained that the fruit juice market is affected by the following factors: high calories, high sugar content, high price, lack of innovation. With more and more people choose to have breakfast at home, the orange juice for this purpose also drops.
In recent years, 100% pure fruit juice consumption decrease every year. There are mainly 3 reasons. Fruit juice is usually drank at breakfast. The consumption scenario is limited. It is impacted by other fruit juice drinks with better flavor and taste. Although 100% juice is natural, the high sugar content weaken consuming willingness.
Kevin Weissheier, the supervisor of Kantar Worldpanel, point out that the shrink of fruit juice consumption has eased off. With customers' increasing acknowledge on fruit juice drinks, they are willing to get nutrition from these food drinks.
Although the orange juice consumption keep shrinking, the lemonade has a significant increase. Lemonade is regarded as clean and pure. Under the advocacy of fitness enthusiasts, lemonade become a preference.
Besides, the mixed drinks like coconut water takes up more market share. These drinks meet customers' health demand of hydration, refining and cleansing.
Jordan Rost, the vice CEO of Nielsen customer insight department, observed that although the drink market decline overall, pineapple and tropical fruit drink sales increased by 19% and 7.5% in the last year.
High-end fruit juice will be the growth point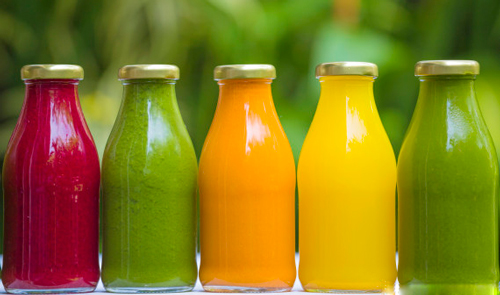 Customers' attention to health and naturalness is affecting the fruit juice industry. People like natural and organic food, but reject high-sugar and high-caloric products. The appeals for fitness motivate the growth of high-end fruit juice. These products are marketed for healthiness and low sugar.
As observed by Viamari of IRI, high-end fruit juice will be a growth point. New instant tea like Kombucha and Probiotic drinks will be the growth momentum for their low sugar, naturalness and refreshing function.
There will be more healthy products like coconut water, organic juice, low-sugar tea and mixed vegetable and fruit juice. Besides, drinks with less ingredients like corn syrup, preservative or artificial essence will be more popular.
According the report of Euromonitor, cold-pressed juice is a important category in the high-end juice market. Original juice processed by cold pressing or HPP without high-heat pasteurization tend to be more popular, such as coconut juice and other plant juice, Smoothie. Their average price rises by 2% because they are advertised as natural and healthy.
Coconut water was regarded as a niche product. But now is appears frequently in the supermarket. The total sales of coconut water and other plant water has rise up from $217 million to $889 million. It takes up an unique market position because it meet customers' demand for water rather than juice, as analyzed by a Mintel report.
To cater to these trends, many companies developed cold-pressed juice. For example, Frey Farms in Illinois launched a mixed juice of watermelon and coconut water. It can provide abundant potassium and L-citruline to relieve muscle fatigue and supplement water, as advertised by Frey Farms.
In addition, mixed vegetable and fruit juice becomes more and more popular owing to its distinctive taste, as reported by Euromonitor. In 2017, Orchard Island launched 3 new tastes, blood orange, carrot and turmeric, and Matcha lemonade. These products are claimed to contains only 5 or less content, which are all made manually to preserve their nutrients.
Fruit smoothie: New growth opportunity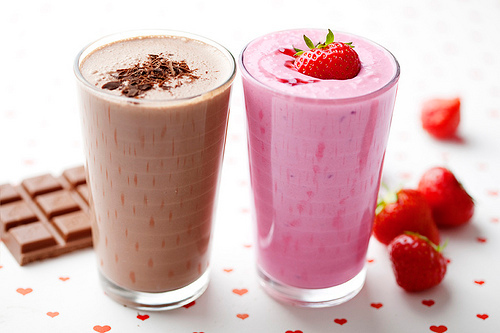 Smoothie is still a niche product at present, but the emerging Smoothie bar in America prove it has huge potential.
According to a report, although the total market share of Smoothie is under 6%, it's strong growth has become a highlight in the fruit juice market. However, the growth of bottled Smoothie sales will slow down in the future. It has to compete with various drink categories like functional beverage and milk. And the consumption frequency is less than traditional fruit juice.
Cold Smoothie for children outperforms the market. According to the statistics of IRI, Dannon Danimals yogurt and smoothie for children has grown by 122% in last year, and the sales volumes has tripled. Naked Juice of pepsi takes up 63% of the Smoothie market. Its accumulated sales in America is more than $ 548 million last year.
Conclusion
Weissheier in kantar observed that customer's attention to healthiness and functions will not only influence the fruit juice industry, but also the food and drink industry. Customers want to get more benefits from the drink, such as to supplement energy, refreshing, and hydration. Functional drink will play an important role to revitalize the drink market.
In this regard, to stimulate the growth of drink market. Juice manufactures should pay more attention to the health claims, reduce the sugar and artificial essence additives, and replace them with natural sweeteners. What's more, the mixing of different categories is another breakthrough point. The refreshing and unique taste of fruit juice will match well with other drinks.