A fresh juice company or factory is an excellent option for entrepreneurs looking to create a new business with minimal initial capital outlay. Especially in tropical countries, where the fruit juice industry is abundant, it is very suitable for establishing juice factories. So many people have now been able to build big businesses and big brands in a very short period.
Depending on the size of the company, little or a lot of money is spent on equipment and raw materials. However, as a result of the large profit margins in the fruit juice industry, the total capital expenditure needed to rapidly break is minimal.
Invest in the creation of a juice factory to produce a range of drinks made from fruit and vegetables. Beverages are available at a variety of retail outlets, including grocery stores and specialty food outlets. Running a juice factory requires patience and preparation, as well as the ability to grow and expand according to market demands. Starting and running an efficient juice factory and hiring people who share your commitment to creating a profitable business can help you create a successful business.
Here's some information to help you start a juice factory and avoid some of the most common pitfalls.
How much does it cost to start a juice factory? Starting a juice production business requires a substantial capital investment.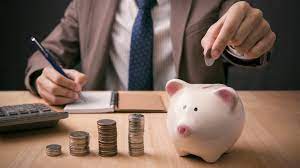 Startup costs include the following items:
The total costs associated with starting a juice production business can range from $45,500 to $347.000 depending on the exact type of systems, machines, and equipment required, the size of the facility, and any additional costs associated with registration, licensing, and professionalism Serve.
Site Selection Cost: Purchase land or renovate the site
When starting a juice production business, budgeting for the right location is a critical part of the process. Depending on the product, where you plan to produce and the market you serve, the location you choose can have a significant impact on success, cost, and continuity.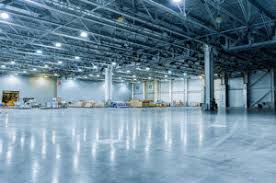 If you want to build a factory that produces juice, you have to buy land. According to the latest statistics, the average cost of buying land ranges from $1.000 to $50,000 per acre, depending on its location, and existing or potential infrastructure. In addition to the land cost, you must also consider the development cost such as customs clearance, grading, and leveling of the land. This may cost you an additional 5-25% of the land price. Therefore, it is important to consider the long-term costs associated with the location. Alternatively, you can also purchase an existing property. Whether you're buying land to build a factory or buying an existing property, it's important to consider electricity, water, and wastewater treatment costs associated with your operations. These costs can also vary greatly depending on the location.
Furniture & Accessories: Items necessary to trade and store products
Locker costs
– The fruit juice industry may need several lockers, especially for production materials and tools. Lockers cost between $100 and $200, depending on size, color, and footage.
Shelf Cost
– Shelves are a necessity for businesses. These will be used to store bottles and other materials needed for the business. Shelf prices range from $35 to $200, depending on size, metal type, and other characteristics.
The cost of refrigerators and coolers
– If a juice company wants to provide perishable products, it will need refrigerators and coolers. Depending on the size, refrigerators, and coolers cost between $400 and $1000.
Counter costs
– If a business wants customers to pay for orders at the counter, it needs to provide a counter. The cost will depend on the design, style, and size, and will range between $200 and $600.
Other costs
– Businesses may need to consider other costs, such as the cost of tables, chairs, and other furniture, such as desks and stools.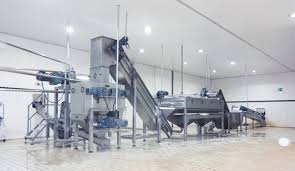 Equipment cost
–processing and production machines and tools.
Equipment is an important part of creating a juice production enterprise. Depending on the model and quality, the device ranges from $ 100 to $ 400.
In addition to purchasing the machines and tools needed for a juice plant, other costs such as installation, maintenance, and labor need to be considered. Depending on the size of the business, the total cost of these projects can range from $50,000 to $100,000. If you want to know more about the price of the juice machine, you can contact us to get more details. It's important to consider these costs when budgeting for your business.
Manufacturing resources: ingredients, raw materials, packaging items, and supplies
When starting your fruit juice industry, it is important to consider the costs associated with manufacturing resources: ingredients, raw materials, and packaging supplies. These costs can vary depending on the size and scope of the business, the availability of ingredients, and the type of packaging. For example, organic ingredients are more expensive than standard ingredients, and the cost increases if you choose plastic packaging instead of glass packaging.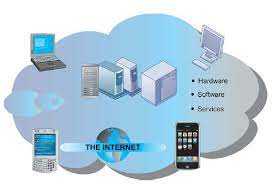 Technology costs: servers, software, hardware, networking and IT infrastructure.
The costs associated with technology acquisition are difficult to determine because they can fluctuate based on current market values.
However, the following estimates provide a rough idea of the costs associated with technology acquisition:
Server: The average cost of a server is between $225 and $2000, depending on the size and type of server. The server may also require additional hardware and software to set up.
Software: Software prices for juice producers vary widely, but range from $200 to $10,000.
Hardware: Hardware costs can range from $100 to $30,000, depending on the size and scope of the business.
Network: The cost of a network is between $1,000 and $50,000.
IT infrastructure: IT infrastructure costs can range from $1,000 to $100,000 or more, depending on the need for specialized services.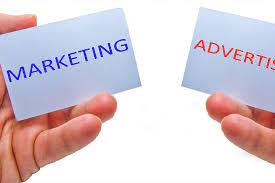 Marketing and advertising costs: promotions and activities
When launching a successful fruit juice industry, it is essential to have a clear marketing and advertising strategy to market your products. These can come with tangible and intangible costs, including website design, creating paid ads, and search engine optimization.
Traditional advertising is still a reliable way to reach a wide range of potential customers. The cost here varies by region, but the budget for a typical radio and TV ad is between $400-600 per TV ad and $100-$200 per radio ad.
Online campaigns are another great way to promote your juice products and attract customers. Depending on your target audience and the type of products you're selling, you may need to utilize social media, SEO strategies, web design, and content creation. Companies that create websites for the first time expect to spend about $1.000 on design and development.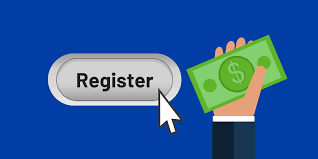 Licensing and registration fees: Obtain the necessary licenses
If you plan to set up a juice factory, you need to make sure you have all the right licenses before you start. The exact process of obtaining a license will vary depending on your local regulations and the type of juice produced. But in general, here's what you need to know:
Food Safety License – Juice production is classified as food production, so a food safety permit is usually required, which ranges from $100 to $500.
Environmental permits – You may also need to obtain environmental permits, depending on the size of the juice plant and the scope of the juice factory. The cost of this license can vary greatly, but it likely ranges from $500 to $2000.
Operating License – Depending on the jurisdiction, and the size and scope of your business, you may need to obtain an operating license from a local government agency. The cost of this license ranges from under $50 to $1.000, or more.
Business license – You'll also need to get a business license, which costs anywhere from $25 to $500, depending on your location, the size, and scope of your business, and the type of business you are running.
In general, it's best to plan and take the time to consult with a local business attorney.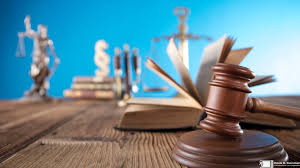 Legal and professional costs: Incorporation business accounts and contracts
When you start a juice production business, you need to consider the legal and professional costs associated with it. When you incorporate your company, there are costs associated with paperwork and obtaining the necessary stamp from the state.
Depending on the country and type of company, these fees range from around $50 to $600.
When you set up a business account, you typically incur costs associated with the initial setup and monthly or quarterly service. These fees can range from less than $10 per month to more than $50, depending on the type of account, credit, or service.
Overall, don't forget to consider legal, professional, and account-related expenses when budgeting for costs associated with juice plants.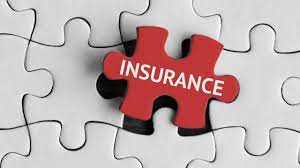 Insurance: Covers any liability or risk of the business
When starting a juice factory, insurance must be taken into account. The cost of commercial insurance usually depends on factors such as the size and location of the business. Most small businesses have annual business insurance premiums ranging from $500 to $2000, while medium-sized companies range from $2000 to $15,000. Recommend an insurance policy specifically developed for juice producers to provide maximum protection.
Starting a fruit juice industry is a very good idea. Although startups require an initial investment, entrepreneurs who venture into the juice production industry have the potential to reap substantial profits and long-term returns. If you decide to start a juice factory, you can consider AGICO's juice production line. We have many years of experience and many successful cases.