Why should we maintain fruit processing machine frequently?
The service life of a fruit processing machine depends on whether you have properly maintain it after using. Fruit processing equipments like fruit washer and fruit pulping machine are most frequently used. Any troubles emerging in fruit processing would cause great loss to the company. Therefore, frequent maintenance for fruit juice processing machine is of great necessity.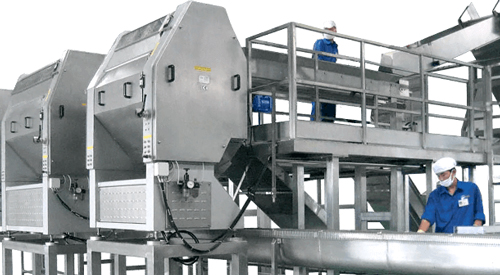 During every change of the seasons, we are suppose to pay more attention to fruit processing machinery maintenance. If not preserved properly, they will be vulnerable to the surroundings and likely to break down. This has great impact on the industrial production. Inspection to the complete machines when you receive them is indispensible. In particular, fruit processing equipments have more possibility to go wrong in fastening and lubrication during their run-in period.
How to maintain fruit processing equipments
Fasten the components of machinery. Adjust the gear speed and chain tightness of fruit elevator and fruit sorting machine to adapt to different fruits. Regularly lubricate the junctions, rotating and friction parts in case they get rusty. Refuel the gear box periodically in non-working status.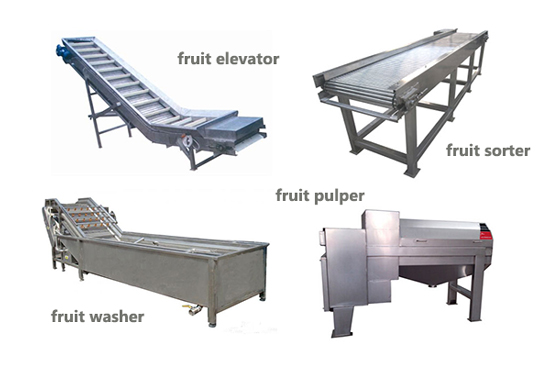 When the season changes, we need to clean the machineries thoroughly. Scrub the inside and outside dead angles. Remove the dirt and debris attached to the chains and belt. Condition permitting, sterilize the equipments with alcohol. Keep the them in dry environment so that they are not corroded by liquids.
Read instruction book before launching the machine, and follow the instruction during operation. Keep in mind how to adjust and maintain them. The operation staff are required to receive necessary training, learn the performance, working principle and main structure of fruit processing machine, and follow the operation regulation.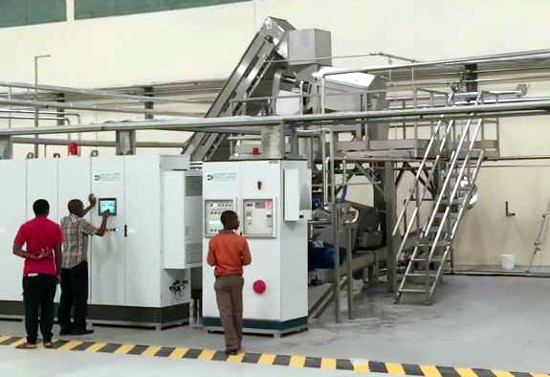 Double check the electric device. All the maintenance work should be undertaken in power-off condition. Make sure the ground wire is running well in case of electric leakage from the shell. If the machinery breaks down, shut off the power at once before taking inspection. Keep the power off when the work ends.
Disassemble parts of the equipment to realize adjustment and reparation when necessary. But only professional maintenance personnel can carried out the dismounting work, for fear of any disruptions to the machine performance.
Develop the habit of regular maintenance
The daily maintenance of fruit juice processing machinery aims to keep the machine clean and shining, and ensure they are operating normally and neatly. This contribute to long-term steady production, and prolong the service life of fruit processing equipments. In a word, regular maintenance is a way to achieve better economic efficiency.
Never worry about the maintenance work if you choose our products! AGICO has established comprehensive after-sale service including operation training, equipment installation and maintenance for over 150 countries in Europe, Middle East, Africa, South America, Central Asia and Southeast Asia, etc. Our 24-hour service can answer your question at any time. Our integrated service network can send staffs to your plant to solve your problem in person. We also provide replacement spare parts for your fruit processing machines.