Current situation of fruit juice processing industry
In China, fruit juice is one of the agricultural industries which have the best development prospect. The reason for this is that fruit juice processing industry has outstanding advantages in industry and competition. As the adjustment of agricultural industrial structure, the fruit juice processing industry enters a new rapid development period. Under the circumstances, there are more and more professional
fruit juice processing equipments
. But what we should pay attention to is that our development of fruit juice processing is relatively backward at home which restricts the further development of fruit juice processing industry. So we should improve the quality of fruit juice processing equipment. And when you want to set foot in this industry, you should pay more attention to the choice of supplier of fruit juice processing machinery.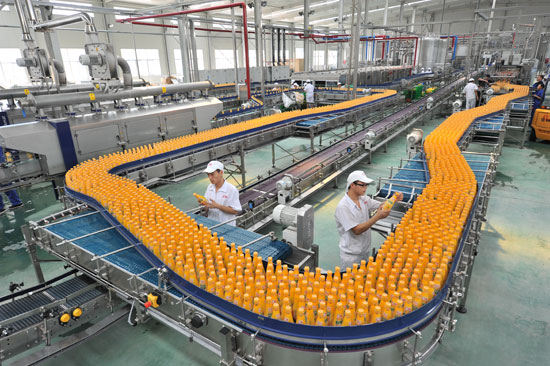 Reasons why fruit juice processing is restricted
According to the experts of food industry, the fruit juice processing industry has gained good results. At present, domestic fruit juice processing industry has certain technological level and relatively large production scale, simultaneously, it is quite important in the agricultural products export trade.
But for the fruit juice processing industry, it is also in the primary stage of development, and can't be towards the deeper level which is because of the poor technology and equipment. Now developed countries are involved in advanced technology just like food biotechnology, vacuum drying technology, membrane separation technique and supercritical fluid extraction technology. While in China, we just starting these, so there is big gap. We have the problems of low technological level, bad capacity of comprehensive utilization, high energy dissipation and low quality, etc. just as for the process of fruit, some difficulties still exist although we have brought in fruit juice production line from abroad, so in the future, as long as we improve our technology level, make professional fruit juice processing machineries, the prospect of it is quite bright.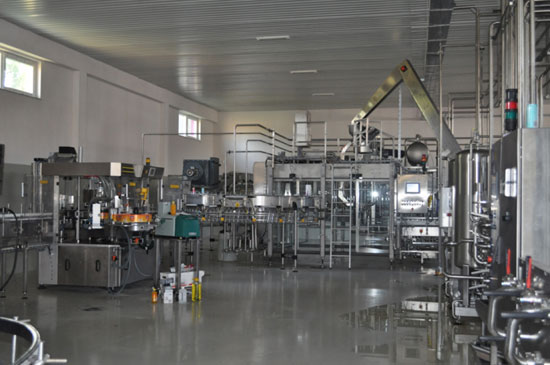 Measures to improve the development of fruit juice processing industry
Experts indicates that combined the current situation of fruit juice processing industry, it is necessary and significant to establish professional production base for fruit juice processing in order to make sure the variety, quality and yield. For the production of fruit raw material, it is critical to realize large scale and securitization production. The traditional production methods to process fruit juice must be transformed into the direction of adopts modern advanced technology to produce new style health care products and finally to reach the rapid development of fruit juice processing.
Considering our company, for our fruit juice processing line, we have extensively adopted the efficient squeezing technology, high temperature sterilization technology, aseptic packaging technology, enzymatic liquefaction and clarification technology, etc. But for fruit juice processing equipment, for example, the processing equipment of apple juice concentrate and tomato sauce is fundamentally the most advanced equipments which is recommended by abroad. And our company integrates the most technological equipment to process fruit juice, such as the professional production line,
PET bottle filling machine
production line which are all provided with the international advanced level.
Conclusion
With the continuously rises of fruit juice not only domestic market but also the foreign market, it is a good opportunity for fruit juice processing, and grasp the chance to research the key technology equipment of processing fruit juice, the prospect of fruit juice processing is very bright. And our company should build confidence to produce the most professional fruit juice processing equipment.