Recently, Zenith International, a world famous food and juice consulting company published a market analysis report on fruit juice, pointing out that fruit and vegetable juice consumption is going to grow at the rate of 5%. As more and more people engage in fruit juice business, juice manufacturing equipment ushered in a prosperous period.
Currently, high-tech fruit juice manufacturing equipment usually come from Germany, America, Italy, and Swedish. Japan develops rapidly in fruit juice equipments and takes a place in the world's market.
A complete juice processing line is composed of fruit sorter, washer, elevator, crusher, pulping machine, juice extractor, concentrator, sterilizer, filler, etc. As for different fruits, the production processes are varied. The following are their types and functions.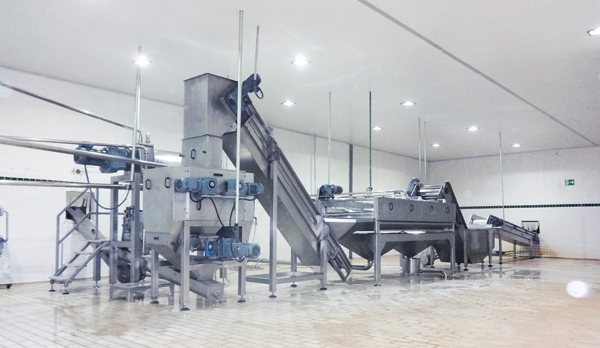 Common fruit juice manufacturing equipment
Fruit elevator: Used to transmit fruits from low position to high position, and connect 2 adjacent procedures. Usually placed between fruit sorter and washer or after the fruit sorter.
Fruit washer: Classified into fruit surfing washing machine and brush spray washing machine. Used for clean and roughly selection of fruits and vegetables, especially those hard to clean, like carrots.
Fruit crusher: classified into hammer crusher and squirrel-cage crusher. Used for primary crusher of fruits and vegetable.
Preheat machine: used to soften raw materials, eliminate enzyme, and protect color.
Fruit pulping machine: Used to pulp kernel fruits and extract juice or puree, such as mango, peach, strawberry, apricot, tomato, raspberry, and kiwi fruit.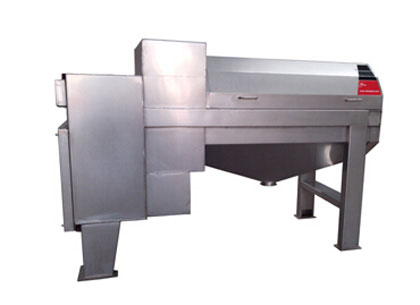 Juice extractor: Includes spiral juice extractor and belt juice extractor. Applies to kernel fruits like apple, pear and mango, with high juice yield rate.
Vacuum concentrator: Includes climbing film and falling film juice concentrating pan, external circulating fruit jam concentration machinery.
Tube-in-tube pipe sterilizer: use steam, hot and cold water as heat transfer agent, applies to raw materials with medium and low viscosity.
Aseptic filling machine: equipped with an asepsis room. Accomplish the process of opening cover, canning, metering and sealing.
Characteristics of fruit juice processing line
Complete system: cover the whole process from raw materials to packed products, includes fruit cleaning, elevating, sorting, crushing, juicing, preheating, enzymolysis, filtration, concentration, blending, degassing, homogenization, sterilization, filling and packing. Applies to the production of clear juice, cloudy juice, concentrate juice and jam.
Device independence: considering the working condition, most of these equipment can work independently or play a part in the juice processing plant. The power supply can also be separated to save energy.
High technique: The fruit juice manufacturing equipment adopts advanced technology, superior materials, which ensures scientific design, compact structure and nice exterior.
Orderly layout: To facilitate presentation and operation, the pipeline is orderly arranged, the layout is reasonable, and each unit is a self-contained program.
Multiple function: It can realize the industrial production of fruit juice, display the whole process of juice making. Besides, it can be used to research juice processing formula, application of additives, and sample testing.


Developing trend of juice manufacturing equipment
High speed, high quality and high precision
To adapt to large-scale production, and achieve better economic efficiency, juice production equipments are becoming more and more automated. The production capacity is hugely improved.
Multifunctional
Multiple use in one set of equipment. The fruit pre-treatment equipment is applicable to many types of fruits. Meanwhile, the sterilization and filling machine works well on tea, coffee and milk.
Mechatronics
This is the most important trend in juice manufacturing equipment. Programmable controller has been adopted in the controller system. Large-scale equipment controlled by computer can realize self-diagnosis and intelligent adjustment.