Fruit and vegetable is one of the most promising industry in China, with strong industrial advantage and competitiveness. In recent years, China witness the prosperity of fruit processing industry, along with the development of fruit processing machinery. Many company are devoted to the research and manufacture of fruit processing equipments. At the same time, people propose higher demand for fruit processing equipments and technology. All these factors boost China's progress in fruit processing industry.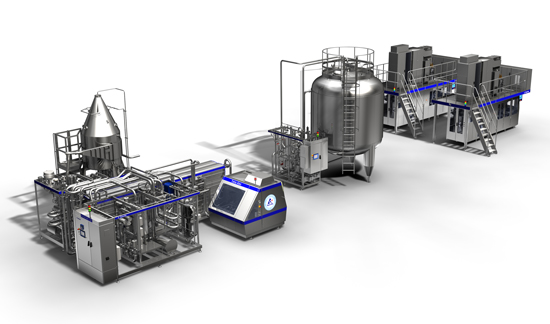 China has widely adopted high-efficiency juice making, high temperature sterilization, enzyme maceration and clarification and membrane technology. But most apple concentrated juice and ketchup are processed by foreign fruit processing equipments. As for potable fruit juice processing, China's companies integrate advanced devices from Switzerland, Germany and Italy manufacturers to their juice production line, and introduce aseptic filling machine from Tetra Park and Combibloc. In this regard, they have reached the international level.
Canned fruits processing technology
In canned fruits industry, low temperature sterilization and continuous peeling method are widely applied in acid canned fruits like citruses. Some company introduced new sterilization technology controlled by computer. With regard to packaging, EVOH materials are widely used in caned fruit production. Pure lactic bacteria inoculation changes the traditional production technology of pickle, greatly promoting its development.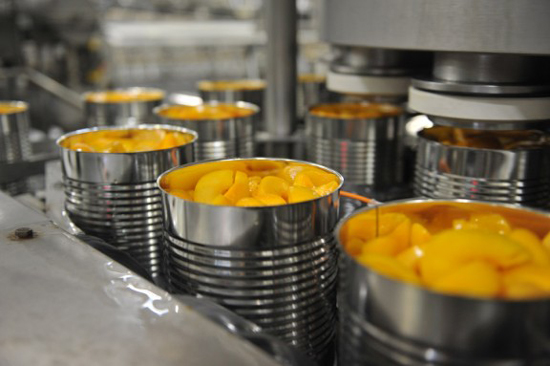 Fruit machinery for Dehydration
Hot-air drying under normal pressure is the most common way to dehydrate fruits, but high-end products in China usually adopt vacuum freeze drying technology. China's vacuum freeze drying technology has made huge progress, with some device manufacturers having achieved world's advanced level of the 1990s. Besides, microwave drying and far-infrared drying also take a place in many companies.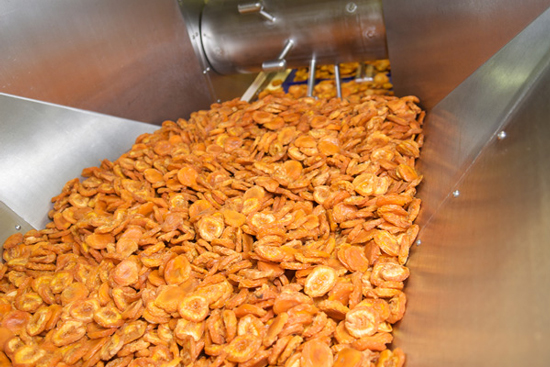 Fuits processing equipments for quick frozen
In recent years, china's fruit quick-frozen technology has made breakthrough. The integral large packages are transformed into fresh-cut fruits packaged in small size. Meanwhile, by adopting blast freezing device, freezing plant with pipe support, continuous and fluidization freezer, we achieved uniform freezing temperature and higher production benefit. In terms of refrigeration units, there are new breakthroughs. By means of spraying liquid nitrogen and carbon dioxide, the freezing temperature is sharply decreased, the freezing speed is drastically increased, and the fruit quality is greatly improved. China has developed spiral instant freezer, fluidizing freezer to meet some of the industry demand.
Fruit and vegetable logistics
China's storage, preservation and transportation techniques for main fruits like apple, pear, citrus, grapes and pineapple are basically mature. At the same time, MAP and CA technologies are widely applied in fruit storage and transportation.