Fruit juice market potential
The consumption of fruit juice and tea drink keep increasing as people's life quality improves and the living rhythm quickens. This provides strong impetus to the growth of fruit juice industry. In today's fruit juice market, more and more companies increase their investment in fruit drink production project, which stimulates the development of fruit juice production line.
Market trend of fruit juice
Based on the development trend of oversea fruit juice market and the upgrade of peoples' consumption pattern, the fruit juice market is going to make great headway. With regard to these various categories on the market, all nature and high juice content drink represent the future trend, and compounded fruit juice, mixed fruit and vegetable juice, functional drink also have bright prospect. With the expansion of fruit juice market, the development of fruit juice production line will be immensely promoted, and the strength of China's fruit juice industry will increase a lot.
The development and innovation of different types of fruit juice machinery in turn extend the demand of fruit juice drinks, as well as drive the growth of fruit juice industry. With the expansion of fruit juice machinery industry, it presents the following few trends. High production efficiency is badly in need. Only by reducing cost and raise productivity can companies survive in the fierce competence. In addition, the products should be upgraded in time to adapt to the constantly changing market. The products must be flexible and easy to adjust so as to meet different requirement of products and save customers cost.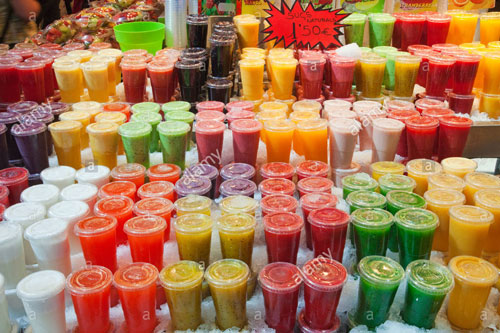 Requirement for fruit juice production line
Currently, the quality of raw material, the lack of self-owned brand and high technology are 3 main factors that affect the production of fruit juice drinks and restrain the expansion of fruit juice market in China. Technology strength, as one of the most important factor, sets higher requirement for our fruit juice machinery manufacturers.
The expanding fruit juice market makes it necessary for companies to improve their production efficiency, so a great many of fruit juice manufacturers have upgrade their fruit juice production line or introduce new fruit juice equipments. The growing demand for fruit juice machinery also provides a great chance for fruit juice equipments manufacturers. However, compared with advanced technology of fruit juice production line overseas, we still have a long way to go. In this regard, fruit juice machinery manufacturers have to devote themselves to technology research and development. Only in this way can we compete with foreign counterparts and take up a place in the high-end market.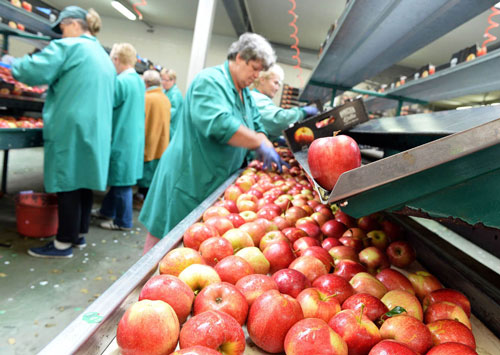 Future development of fruit juice production line
Thanks to the favorable economy environment and rapid growth of fruit juice industry, China's fruit juice production line has made great progress in recent years, and the manufacture technology of fruit juice machinery has largely improved. Some of our products has approached and reached the world's advanced level, making it possible to engage in the international competition.
AGICO, as a professional fruit juice production line manufacturer located in the north of China, is dedicated to the R&D, manufacture, sale and installation of fruit juice production line. As an experience fruit juice machinery manufacturer and exporter, our products have been sold to over 20 countries, with customers in North America, India, Japan and Africa, etc. We can provide you with turnkey service from customization, manufacture to sale and installation. You can receive high cost-efficiency products and all-round service that meet your needs.