Tubular Fruit Preheater Application
Tubular fruit preheater is used to inactivating enzymes, softening tissue and pasteurization. It's an important link of the final production of affecting organization form, color and viscosity. Such as crushed apple and pre-boiling of tomatoes.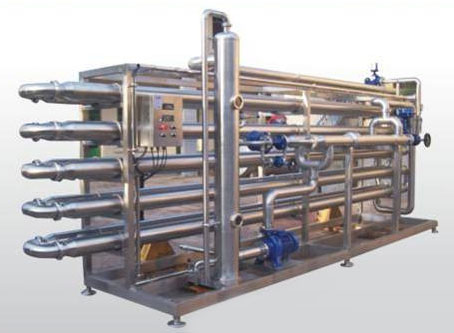 Tubular Fruit Preheater Features
The structure of calandria is simple.
Outlet temperature ranges from 55-95 degrees Celsius, and can adjusted according to the specific process requirement.
The heating medium is steam or superheated water on the basis of material characteristics or processing techniques requirement.
The part in touch with raw material is of qualified stainless steel SUS304.
Tubular Fruit Preheater Technical Parameters
| Model | STPH-5 | STPH-10 | STPH-20 | STPH-30 |
| --- | --- | --- | --- | --- |
| Production Capacity(T/H) | 5 | 10 | 20 | 30 |
| Power(kw) | 1.5 | 2.2 | 5.5 | 7.5 |
| Expenditure of Steam(kg/h) | 550 | 900 | 2100 | 3900 |