CIP Systems Introduction
CIP Systems are clean-in-place systems and usually used to clean the interior surfaces of food process pipes, vessels, tanks, equipment and associated fittings, without disassembling the process.
CIP Systems Classification
The classification of structure : integral-type CIP system, split-type CIP system
The classification of heating medium: steam heating, electrical heating
The classification of heating mode: plate-type, tube-type, coil-type, steaming-type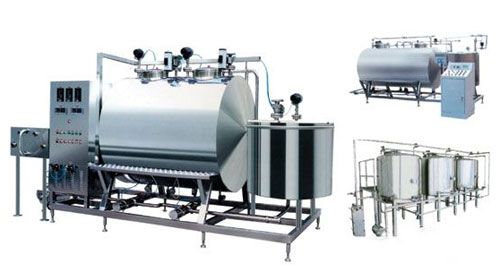 CIP Systems Structure
Cleaning tank can be divided into integral type and split-type according to cleaning requirement and volume.
Integral-type :
Acid tank, alkaline tank, hot water tank, pure water tank, backwater tank, sterilizing water tank, concentrated acid tank, concentrated alkaline tank, heat exchanger, supply pump, valves and pipe fittings etc.
Split-type :
Acid tank, alkali tank, hot water tank, centrifugal supply pump, suction and return valves and piping, plate or tube heat exchanger, PLC touch screen and control cabinet, etc.
CIP Systems Application
CIP systems are widely used in the pharmaceutical, biotechnology, food and beverage industry. In fruit juice production line, it applicable from pre-treatment to concentrated juice, besides, it also used in sugar melting, syrup preparing, juice mixing, sterilization and so on.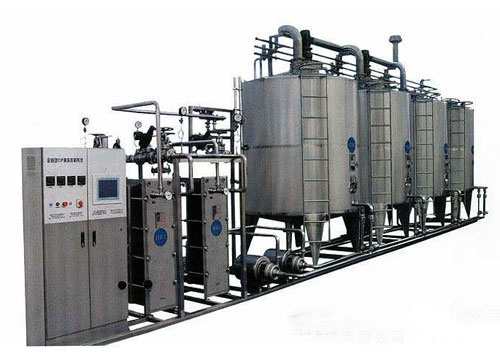 CIP Systems operating principle
Auto-flow control for the cleaning solution.
Automatically regulate the temperature of the cleaning liquid.
Auto-compensate for the inside tank liquid level.
Automatically-compensation for the acid and alkali concentration.
Auto transfer from one cleaning liquid to another.
System auto alarm-device.