Fruit Bubble Washing Machine Principle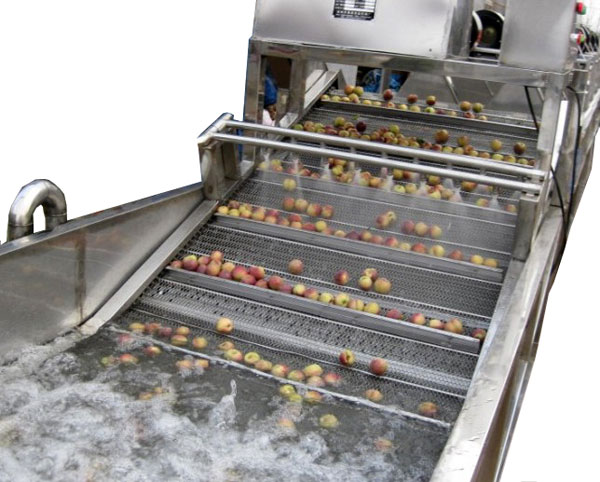 The blower runs the air through tank-washer and makes the water keep rolling, because of the rotation, rapid flow scour the surface of the raw materials and wash the dirt out. Blending by air, fruit washing machine can wash the dirt quickly and not break fruits under acutely rotation, so it suited for cleaning fruits and vegetables. Fruit washing machine in all the fruit juice processing line is important.
Fruit and Vegetables Washer Machine Structure
Fruit and vegetables washer machine mainly consists of tank, upender, blower, roller, spray water tube, hopper and etc, and widely used in washing various kinds of fruits and vegetables.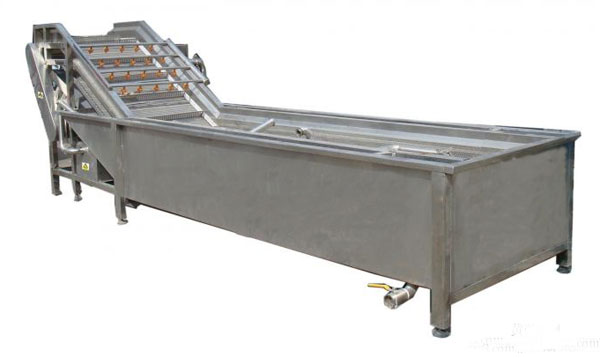 Fruit Bubble Washing Machine Features
By air blending, fruit washing machine can wash the raw materials quickly and protect completeness of the raw materials.
Control system used technology of frequency scaling and seamless shifting, PLC automatic control, can achieve coordination of downstream equipments. Stable operation, noise level lower 80 DB.
The raw material was rushed to elevator by circulating water, and sent to next step.
Washing water can be recycling after filtered.
Fruit Washing Machine Application
How to wash fruit? Fruit washing machine is widely applicable to wash apples, oranges, tomatoes, mangoes and etc. Its production capacity ranges from 5 to 20 tons per hour.