Fruit juices not only make us enjoy our happiness, but also provide us with essential natural compounds for our health, such as sugar, enzymes, minerals, organic acids, carotene, protein and vitamins.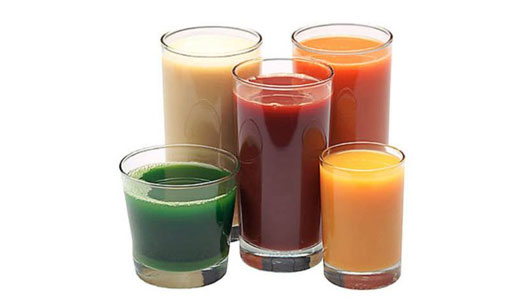 Nutrition and differences of various fruit juices
What kind of fruit juice is best? All kinds of fruit juices are good and healthy. Of course, there are differences.
Orange juice takes the lead in the world. Drink a glass of orange juice for breakfast, and you can get vitamin C for a whole day. Orange juice is opaque. It contains natural polysaccharides, including pectin, which is suspended. Orange juice keeps the gastrointestinal tract working properly, and pectin also helps remove harmful substances that enter the body with air and food.
Orange juice contains a lot of pectin, and natural minerals, which can increase appetite and improve metabolism.
Apple juice and grape juice with apple juice contain a lot of natural sugar, vitamins, trace elements and organic acids, which are suitable for drinking when physical failure occurs. It promotes metabolism, benefits blood vessels and nervous system, and prevents colds.
Pineapple juice is incomparable with aroma and taste. Pineapple juice contains a variety of aromatic substances, as well as a large number of organic acids, especially citric acid, and even a special enzyme-bromelain. These substances help digestion.
Mango juice is rich in food fiber and beta carotene, which helps metabolism and improves eyesight. Its extremely rich vitamin S can enhance the immunity of the body.
Peach juice and apricot juice have good preventive and therapeutic effects on cardiovascular diseases, and help intestinal digestion. They also prevent osteoporosis. Drinking apricot juice in dizziness, low efficiency and insomnia can relax people and relieve nervousness.
Banana juice is suitable for patients with kidney disease and heart disease. Better drink in the afternoon.
Pear juice contains chlorogenic acid, which prevents many kidney and liver diseases and keeps the penetration of capillary walls normal. Pear juice helps to restore normal function in intestinal dysfunction.
Grapefruit juice is a bit bitter, but it's hard to forget. Its glucoside has anticancer effect. In addition, it can reduce blood pressure, restore liver function and build a strong body. Because of its rich vitamin C, it can prevent colds.
In addition to other nutrients, plum juice is especially beneficial to obese people with habitual constipation and promotes peristalsis of the gastrointestinal tract.
Cherry juice tastes sweet and sour. It contains many vitamins and proteins, which is good for the blood system and nervous system, and can also prevent colds.
AGICO has been committed to fruit juice equipment, beverage equipment, sterilization equipment research and development, production and sales. We provide turnkey engineering service for fruit juice production line. We continuously assist users and manufacturers to improve product quality and improve production technology. Our machinery products sell well all over the world, and are well received and praised by users at home and abroad. As a market based enterprise, we always adhere to the industry quality strategy. Let you feel the quality of pre-sale, in-sales and no worries after-sales service is our consistent commitment.
Active innovation and continuous transcendence are core values that we have consistently adhered to. Looking to the future, we are seeking breakthroughs in technology, leading the industry with new products, and promoting the development of enterprises safely and reliably. In terms of service, we are committed to exceeding the requirements of consumers.
If you want to build fruit juice production line or buy a fruit juice machine, please contact us.